SSNS Home > Senior Years > Curricula 9-12 > Grade 11 > Canadian History > Remembrance Day > MAC Soldiers > Daw
Francis "Frank" Daw
Daw, Frank, Gleichen, Alberta, Class of '18 (B.S.A.). Military Service: Private, Reg. No. 228411, 13 Can. Mounted Rifles, Attestation Papers. Diary References: "Harry [Beaumont] is convener of the Social Service work … he appointed Mac [Alex MacWilliam] and [Frank] Daw from our year," 1:17 Mar '15; "Wrote to Harry [Beaumont] and [F.] Daw," 2:2 Feb '16; "Wrote home and to Frank Daw," 18 Feb'16; "dear old "Daw-person" is dead and that Blackhall is out again," 5:12 Jun '17. Picture of him in Roll of Honour Plate C.
Additional Biographical Information:
The Daw Family was originally from Knottingley, Yorkshire, England. Francis Daw Sr. and his wife Catherine had at least nine children. Mary H., Martha A., Emily, Francis Jr., and John H. were born at Knottingley between 1858 and 1871. William, Isaac, Alfred, and Arthur were born at Cleckheaton, Yorkshire, England between 1873 and 1880. According to the 1881 Census, Francis, the father, was a teamster or carter, while his four eldest children were "Mill Hands (Worsted)".
Francis, Alfred, and Arthur all immigrated to Canada. Francis (Frank Sr.), the father of Francis James Daw, came in 1888, his brothers Arthur in 1901, and Alfred in 1902. According to the 1901 Census for Wintering Hills, Alberta. Francis was a widower working as a ranch hand at the time. By 1906, he had remarried and was living at Gleichen. His younger brothers, Arthur, now married, and Alfred, single, were also at Gleichen. Arthur was probably the Arthur Daw, farmer, Innisfail, Alberta, Reg. No. 883157, 187th Overseas Bn., who enlisted in May 1916. His date and place of birth, as recorded in his Attestation Papers, match almost exactly those for Francis' (Frank Sr.) brother Arthur.
According to his attestation papers, Frances James Daw (Frank Jr.) was born in Dewsbury, England, and did not immigrate to Canada until 1908, when he was 15 years of age.[1] Since his father immigrated in 1888, this requires explanation. The clue is that Frank Sr. was a widower in 1901. He had returned to England and married Annie Maria Jepson or Jebson in 1891. She died in 1893 at Dewsbury, in all likelihood during or shortly after childbirth, and Francis left his infant son in the care of his wife's relatives at Barlborough, Derbyshire, when he returned to Canada. By 1908, Frank Sr. had remarried and become an independent farmer at Gleichen, so that he was now able to send for Frank Jr., who appears to have been his only child. This undoubtedly compounded the loss when the news of Frank's death reached home in 1917.
1917
Undergraduate, Francis Daw (Killed in Action).
University of Manitoba, Archives and Special Collections, Managra, v. XI, No. 1 (Nov 1917), 8.
1918
In a letter dated 4 January 1918, from France to his sister Betty, Pte. Jack Beaumont wrote, "You say F. Daw is alright, it is funny he never answered my letter. I wrote him a long time ago." This one line is the only indication in all of the available sources that Frank Daw's friendship with Harry Beaumont extended to the entire family. Unfortunately, Frank had been dead for nine months by this time.
1923
Daw, Frank: Agric '18; Enlisted 26-5-16; Pte., 13th CMRs; Service in France; Killed in Action 1-4-17.
University of Manitoba, Roll of Honour 1914-1918 (Winnipeg: University of Manitoba, 1923), 18. (Plate C)
Date of death: 4 January 1918 [sic]. See casualty details, Canadian War Graves Commission. Memorialised at Vimy Memorial, Vimy, Pas de Calais, France. The Commonwealth War Graves Commission is in error. Frank died a year earlier.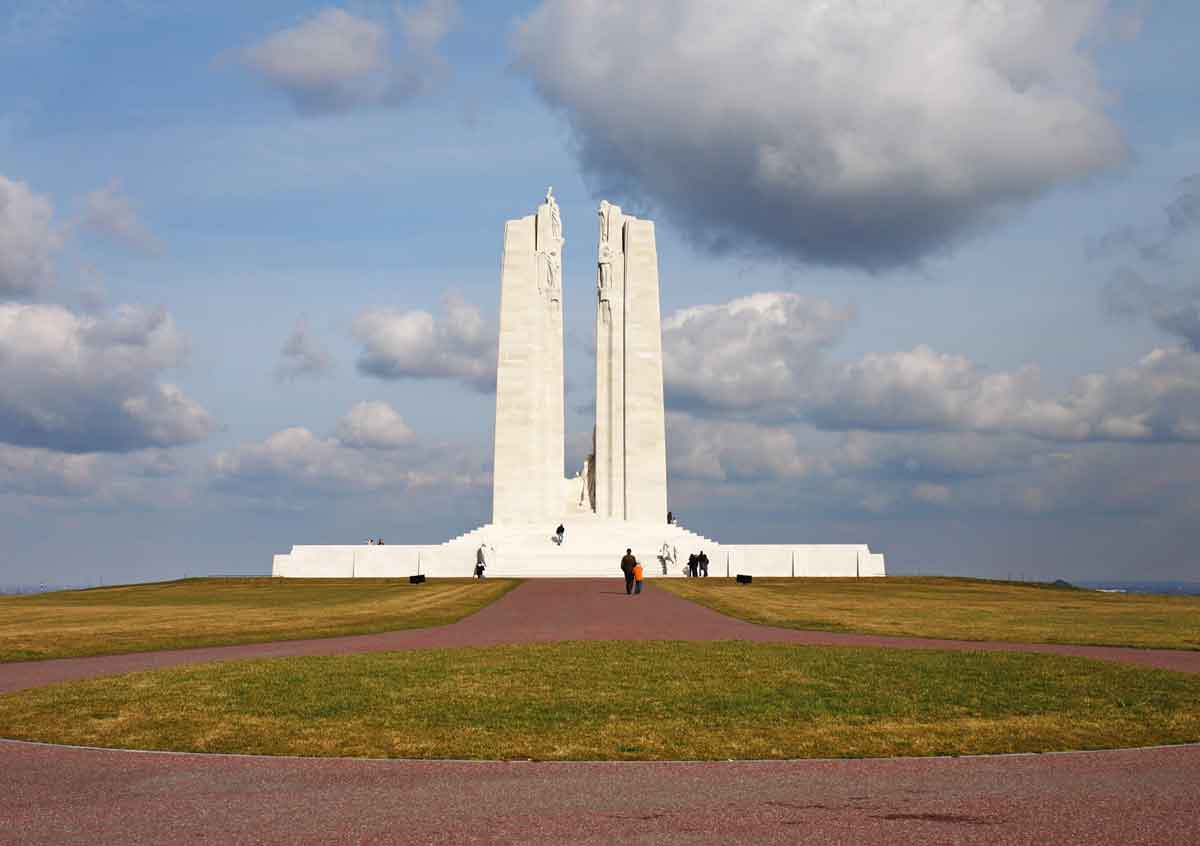 Click on the footnote number to return to the text:
[1] In the 1901 British Census, it states that Frances Daw, aged 7, was born at Batley in Yorkshire, about 2 miles from Dewsbury, the birth place he gave on his attestation papers. However, he was living in Barlborough in Derbyshire, about forty miles south of Batley and Dewsbury in 1901.