SSNS Home > Senior Years > Curricula 9-12 > Grade 11 > Canadian History > Remembrance Day > Normandy Soldiers > Gold
David Sidney Gold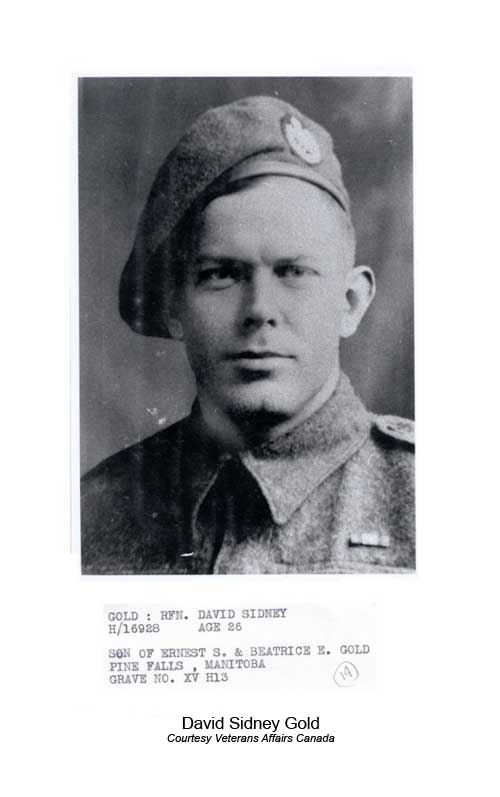 Gold, David Sidney, Pine Falls, Manitoba. Military Service: Private, Stretcher Bearer, A Company, Royal Winnipeg Rifles, served in Normandy. Reg. No. H/16928. Murdered on the order of SS Major Gerhard Bremer, Commander, 12th Reconnaissance Battalion, at the Château d'Audrieu, 8 June 1944. For further information, see PRU, File 06-53798 and Conduct Unbecoming, 85.
Additional Biographical Information:
Date of Death: 8 June 1944. See casualty details, Canadian War Graves Commission. Buried at Beny-sur Mer Canadian War Cemetery, Reviers, Calvados, France. Grave Reference: XV.H.13.