SSNS Home > Senior Years > Curricula 9-12 > Grade 11 > Canadian History > Remembrance Day > Normandy Soldiers > Fleet
Lambert Avery Fleet
Fleet, Lambert Avery. Military Service: Private, North Nova Scotia Highlanders. Reg. No. F/86577. Killed 7 June 1944. Listed among the murdered. See Conduct Unbecoming, v.
Additional Biographical Information:
Pvt. Lambert Fleet was a son of Mather and Catherine Fleet of Blandford, Lunenburg County, Nova Scotia. Lambert's two brothers, Oliver and George, also served with the Canadian Army.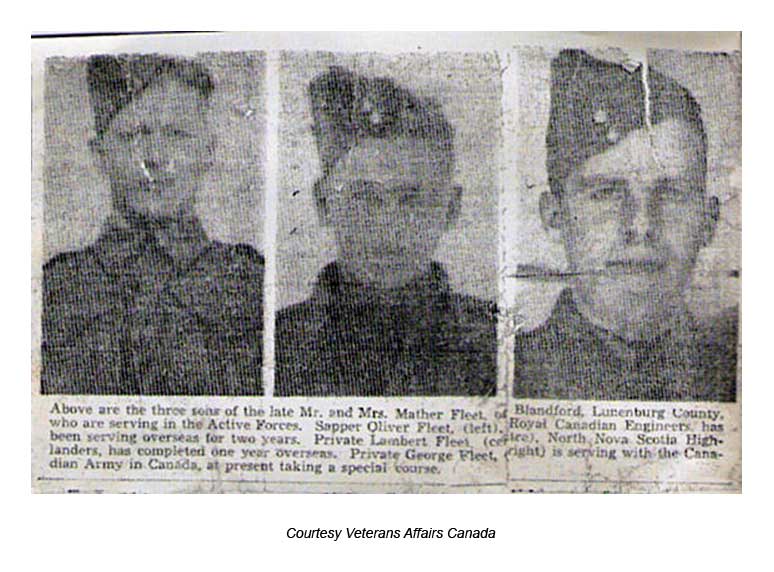 Date of Death: 7 June 1944. See casualty details, Canadian War Graves Commission. Buried at Beny-sur Mer Canadian War Cemetery, Reviers, Calvados, France. Grave Reference: II.A. 14.